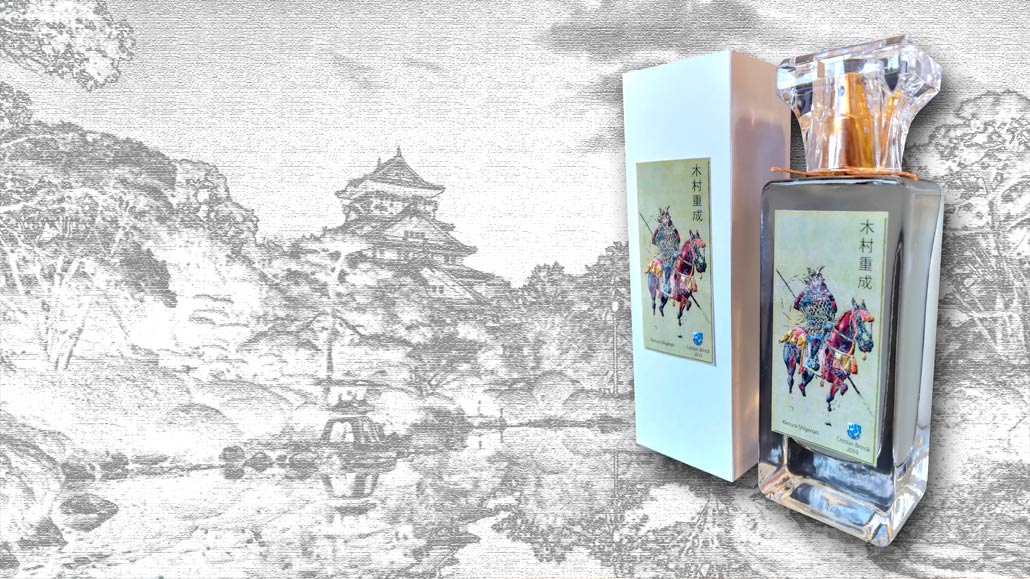 木村重成 Kimura Shigenari
• Year: 2019
• Eau de Parfum
• 40 ml / 1.35 fl oz
• Top Notes: Frankincense, Pinus sylvestris
• Middle Notes: Agarwood
• Base Notes: Musk
Kimura Shigenari, one of the most legendary samurai in history. Before each battle, Kimura was following a very important ritual: burning incense inside his mask. He knew that he could lose his life in any battle and that his head would be taken as a trophy. Therefore, he hoped that whoever decapitated him would take away a part of his body with the right scent. He fought his last battle in 1615, while defending Osaka Castle.

€ 140 + taxes + shipping
Limited Production
---
---