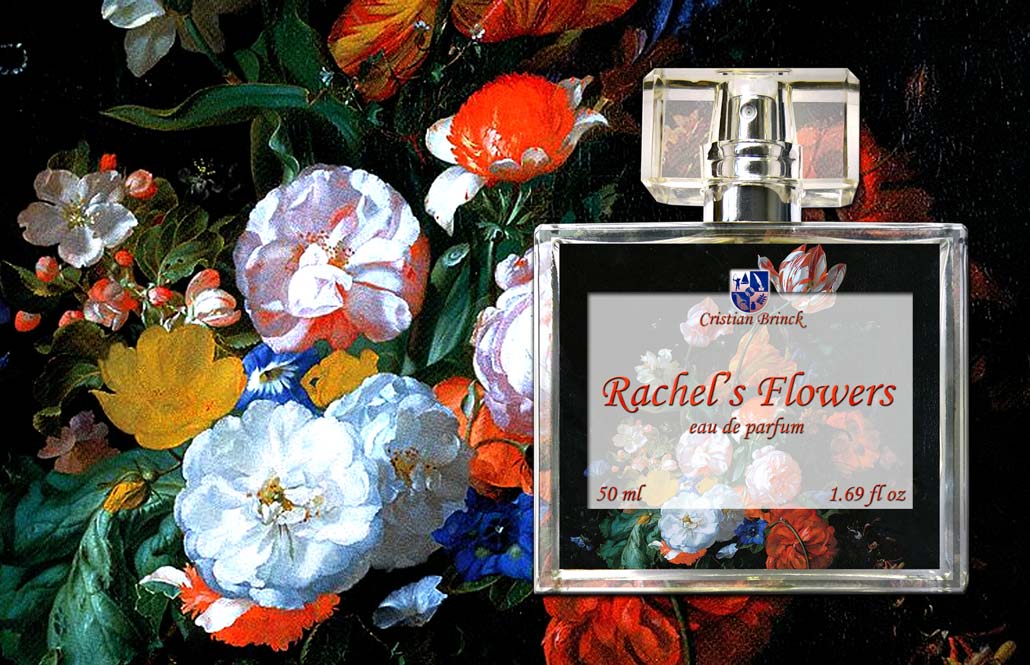 Rachel's Flowers
• Year: 2021
• Eau de Parfum
• 50 ml / 1.69 fl oz
• Top Notes: Rose, Geranium
• Middle Notes: Carnation, Narcisuss, Frangipani, Ylang-Ylang
• Base Notes: Spikenard, Ambar, Musk
In 1709 Rachel Ruysch was included in the painters' guild of Saint Luke, in The Hague. From 1708 to 1713, Ruysch worked for the court in Düsseldorf. She was a very renowned artist in her time, as she was praised by no less than ten contemporary poets of hers. Roses, tulips, and other flowers in a glass vase on a marble shelf and dark background is a clear example of her art. Ruysch's technical success was based on a strong and energetic drawing.

---
---