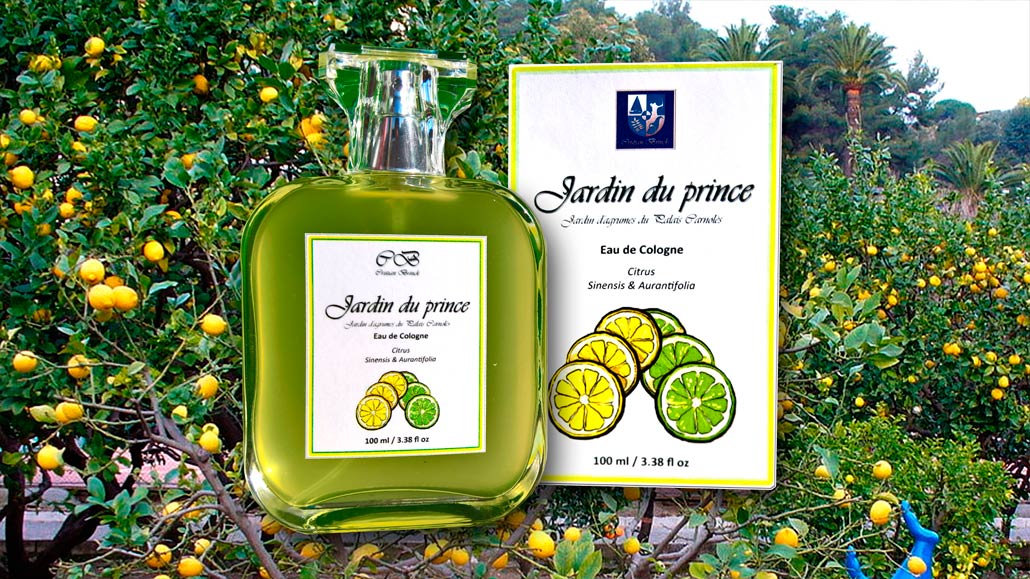 Jardin du prince
• Year: 2018
• Eau de Cologne
• 100 ml / 3.38 fl oz
• Top Notes: Sweet Orange, Lime, Lemon, Pink Grapefruit
• Middle Notes: Verbena, Ravintsara, Roman Sage
• Base Notes: Ambroxan, Cetalox
The 'Jardin du prince' (garden of the prince) was created in 1725 by the architect Latour. It was built and planted with different varieties of citrus. Prince Anton I ° planted a trellis of lemon trees, a walk with young orange trees surrounding the garden, as well as a trellis of oranges from Portugal. The Citrus Garden of the Carnolès Palace (in French: Jardin d'agrumes du Palais Carnolès) is a 2-hectare botanical garden, specializing in citrus, located in Menton, France.
Le jardin du prince a été créé en 1725 par l'architecte Latour. Il a été construit et planté avec différentes variétés d'agrumes. Le Prince Anton I ° a planté un treillis de citronniers, une promenade avec de jeunes orangers entourant le jardin, ainsi qu'un treillis d'oranges du Portugal. Le Jardin d'agrumes du Palais Carnolès est un jardin botanique de 2 hectares, spécialisé dans les agrumes, situé à Menton, en France.

---
---